Hello, blog friends, I've got news!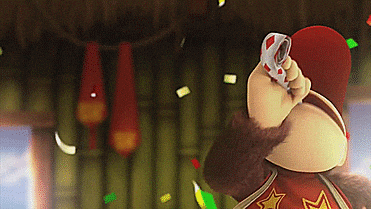 On Tuesday I accepted an offer to interview at the University of Arkansas for Medical Science. I am flying to Little Rock on Feb 20th and will be there Wednesday and Thursday, and my interview is all day Thursday. I'm so excited to visit the school and this new place! I've been to 29 states and Arkansas isn't one of them, so it's going to be a whole new adventure.
This week I wanted to write all about interview offer season. It runs from about right now through the third week of February, with lil bits of it left over until the beginning of March. During this time, applicants can expect to receive interview offers and rejections, with the occasional instance of being left to assume rejection because offers have already gone out. It's a stressful time and a fun time (AND an EXPENSIVE time). It's a time that requires self-care. And I have some tips to make smoother this process of offers and rejections, and planning / preparing to attend interviews.
Tip Time! Tips sorted by situation
Receiving an interview offer: 
Yay! Celebrate this moment! You've proved you have what it takes to be a genetic counselor.
Schedule your interview as soon as you can. Dates do fill up, and responding quickly will insure you get the date you hope for. Keep in mind that early to mid March tends to be a very busy time for interviews, so if you get an offer  that allows for booking a February or Late-March to Early April interview, consider taking one of those dates. Last year I only had 2 interviews, but after I booked the first on the first week of March, I already was down to only 1 offered date that I could attend the other. Yikes! Booking those off-peak-season interviews can reduce conflicts in the peak season. Along with that, check out your calendar of important days at school and work. Give your interview date some thought because this is one appointment that's hard to change later. (thanks Brynn Toshiba from Discord for that tip!)
Lastly, celebrate this achievement, whether you consider this school a top choice or a "safety" (not that any GC schools are truly safeties). You never know what might become your dream school once you walk onto campus.
Getting rejected, or assuming rejection:
This part is THE WORST! It happens to most of us though, multiple times. Let me clarify the difference between getting and assuming. Getting rejected means receiving an email notice of rejection. Clear cut, and done. Assuming rejection is what happens when others receive interview offers and you haven't. It's worse. But it's not an exact science. Some schools send offers in waves, some offer to a priority deadline group and then a final deadline group, some do offers by phone call, and some have an interview waitlist. So just because someone has an offer, it doesn't always mean yours isn't coming. Assuming rejection is only accurate if it's getting to be mid-March and others have heard and you haven't. At that point, you can double check with the program. You deserve closure and a peaceful rejection process.
And on this note– all of our deepest fear– not getting any interviews. This is the reality for about 40% of applicants. Don't let that scare you though, it's going to be significantly lower for applicants committed enough to be reading J2GC Blog in their spare time (at least I'd like to believe so). But if it happens, it is okay. So much of this process is a lottery. You might have gotten offers at other schools, and you definitely will be able to get those in the future. Remember that schools will be unlikely to offer feedback until summertime, so for the time being, focus on self-care and thinking about what amazing opportunities you'd like to pursue over the next year. Trust me, time will fly. It seems like just yesterday I was updating the nurses and MAs at work about my interview offers for last cycle, and here we are again. You'll get through this and be starting up applications for next cycle sooner than you think.
In all cases, take care of yourself. Personally, I enjoy good hearty food. Get some food. Or whatever you need. Thank you again Brynn for recommending amazing self-cares like eating at your favorite restaurant, drawing, reading, seeing a movie, and being with good friends. And remember, whatever schools didn't want you, it's their loss. All of you rock.
Planning Interview Trips:
This part is way fun. Last year, and so far this year, my interviews have been in places I've never been before. So along with pursuing your dreams, you're sometimes getting to explore a brand new place. Depending on your taste in schools, that could mean you're exploring Times Square for the first time…
or recording monkeys at the Sioux Falls Zoo
Or if you're me, apparently both. 😅 I've read that it can be beneficial to arrive early in the day, the day prior to your interview, and this is why. You have time to explore the area and have new experiences there. They make great small talk during the interview! You might also get an idea of things that would make you excited or hesitant about living in the area, which can be things to inquire about at the interview. (e.g. "I've noticed this area is pretty densely populated. How do your students fare in finding affordable housing? What benefits do they enjoy because of the urban environment?")
Additionally, arriving early and getting settled allows you to get sleep, get your bearings, and feel more confident walking in. You know yourself though, so if you feel arriving to the city early would make you more nervous, you do you.
As far as saving money during the planning phase, I'm no travel blogger, but I'll review the basics:
Google Flights. Automatically compares prices for every major airline except Southwest. So pull up a window of Google Flights and a window of Southwest, to find the ultimate best deal
Plan on flying in the early morning or late night when tickets are cheapest
AirBnb! Don't do hotels, fam. Unless the school is cutting you a big discount.
Check out the applicant forums, for people to potentially split rooms with, stay with, or learn about the area from, so you can make the best travel decisions for that area
PS my therapist recommends getting some exercise in the new place before your interview. A jog would be a great way to explore a bit, and get some deep breathing in!
Waiting it Out with Grace:
Throughout this process, there's a whole lot of waiting and agonizing. Please don't let it consume you. Plan to get off of applicant forums sometimes and engage in things you love. The more you let this process take over your life, the harder rejection can be. So again, self-care and remember who you are besides just an applicant (tip credit to Justine Miller from Discord).
Along with the usual waiting, sometimes during interview offer season, you can get stuck in difficult limbos, including waiting for a second or third wave of offers, or being on a waitlist. Last year I found myself on the interview waitlist for my top choice school. During post-match last year (something I'll write about sometime), I was really thinking I might have gotten an interview, because I was one of the last ones to have not received a rejection. Like I said, these types of cautiously hope-building experiences can be even harder to deal with than straight rejection. Neither of those potential opportunities ended up working out, but they did give me a higher hope-level to crash from, lol.
If you find yourself in any limbos this application season, take it as a compliment. For my top choice school, I was like number 42 or 43 on a list of 200, where the top 40 got to interview. And while that didn't make any difference in the end, I learned to feel encouraged. With another year and more experience, I could make that top 40.
Thankfully, Match has eliminated the acceptance waitlist limbo. Thank u, Match.
*****
What an exciting blog post! Let me know if you've got tips for mental interview prep (how to prepare answers or practice interviewing), or interview day (how to deliver once you're there in the moment)! These three related topics (planning, mentally preparing, and performing) at interviews have been hugely requested topics, and I'm excited to roll them out as we prep for our moments to shine.
Stay strong, applicants! 106 days until Match!
-Laura Cooper-Hastings